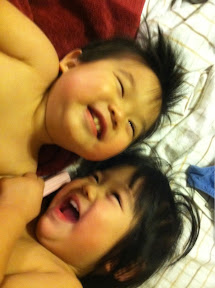 After bath tonight, Sophie was talking up a storm on her play phone !! Greer got a kick out of her! He was just so tickled and it was adorable...
They are absolutely precious together !!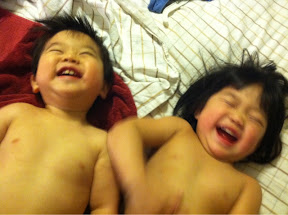 Sophie is so attentive and sweet to Greer and he adores her! We have a triple helping of blessing around here!!