We are fully embracing the Christmas season! Friday night, we had dinner at home, baths, and got into our jammies before going out to look at Christmas lights.
We stopped at Starbucks for some hot cocoa (got 1, an extra cup, and split it between the 3 of them adding milk we brought from home) then we headed out .
They loved the hot cocoa!!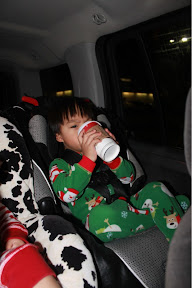 We let the kids get out while we waited in line for the musical light show that a house in our town does each year.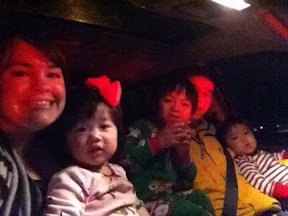 It was a great time!
Saturday, we got up and ready to see Santa! We don't have the pictures yet but I wanted to get them in front of our tree just in case the Santa plan backfired!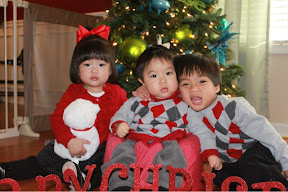 They rocked our visit with Santa!! We were proud! Pictures soon! The kids have been champs!!
We went to church for the last hour this morning and the kids loved it!
We went out for Harrison's birthday lunch and them came home and all took a long nap(bliss)! Afterwards, Brandon went to his Christmas party and the other 4 of us stayed home...Sophie looooooves to be realllllly close to me... She is 21 months old and 26lbs and our carriers have been priceless. It's that or hanging on me crying :) so the both of us are kinda in love with the happiness her riding abooba(korean for riding on back) brings!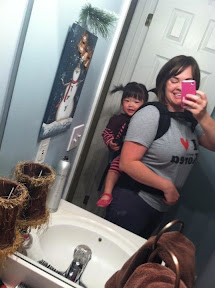 Greer enjoys avocado! I try and feed him 1/2 per day!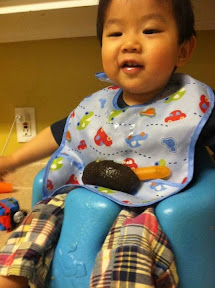 And then here are the two stooges after dinner...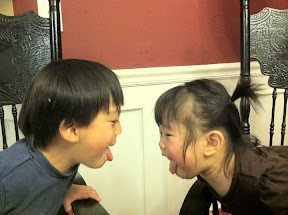 LOVE.THESE.KIDS!!