We spent 5 hours at Vanderbilt Monday. We had our consult at The International Adoption Clinic and they were so helpful in coordinating the many specialists we need to see and even scheduling the appointments! The kids were great but soooooo exhausted by the end of it all! We didn't blame them.
Tuesday, Lunch with mom and sis!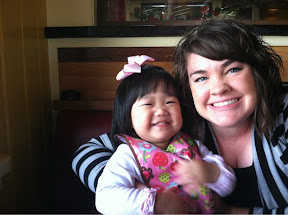 Greer has been boycotting naps the last few days..... But at least he does so joyfully!!
Sophie and me with my Wednesday night kids at church!
After church Brandon took the twins home and Harrison and I went on a date to Target and to get ice cream. Sophie took it better than we expected. It seems that as long as she is leaving me and not me leaving her, it is more doable for her.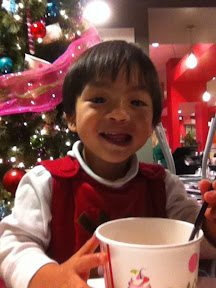 Thursday, I took all 3 to the pediatrician solo!! The "limo" stroller is truly what makes it doable!! It is certainly a sweat inducing experience, but I thought it went very well and am pretty confident in handling 3 out and about. As we were walking out to the car, a guy rolled down his window just to say, "Man, I bet you have your hands full!" I smiled and said... "I sure do! Better than empty!" and off I went!
Next, we met daddy. We picked him up and then went to pick up a to-go order to take back and eat in the break room. Turned out to be a great plan.
Sophie is all kinds of fun and cute and equally as exhausting :) but we are working on it!! She is so smart and I know the communication barrier is frustrating her.
Kisses from Greer!
We can demolish the playroom in seconds... But have so much fun doing it!!
Harrison and his shapes!
Somehow, Harrison squeezed in here with Greer!!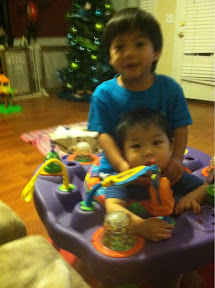 Daddy took the"snacks for kids" portion of my shopping list very seriously!
We have had 1.5 challenging days this week...(mainly the dynamic with Harrison and Sophie and Sophies screaming- it is ear crushing) Even so, we really expected things to be much harder! We are trying to keep that into perspective and be thankful for the big things like sleep and progress in attachment( Sophie has allowed me to be away from her twice and has willingly gone with Brandon and Greer likes all of us) We are blessed!