This morning, we headed to our local Children's Discovery Center! It was so fun to add our two new family members to our membership!!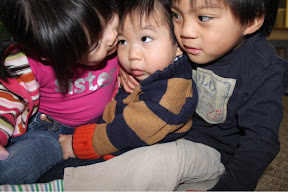 We met our friends there and stayed for 1.5 hours before heading to lunch!!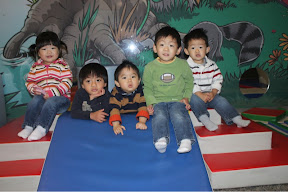 Everybody had a blast!
Sophie loves loves loves to pretend to be working in the kitchen :)
Greer was like..."mom, seriously.... How long are you gonna make me sit her?"
Bates is a little Seoul Man!
Brodie might join the circus!
Greer got a little grumpy towards the end.... He was ready for lunch!
Harrison with one of his best buds!
Greer getting in on the music action!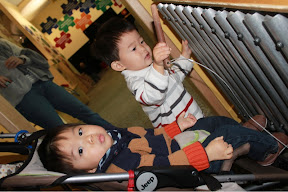 Rockin' away!
Me with the crazies!!
Sophie is actually hamming it up... Not mad :)
Daddy got to meet us for lunch!
The kids were great and and played for a long time!! It was a great morning!!
Topped off by coming home to a clean house :)