A certain awesome little 2 year and 364 day old boy has a birthday tomorrow :) Grammy and Gdaddy joined us for our churches Christmas musical and then we went to Baskin Robbins to celebrate with them!!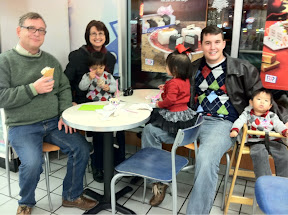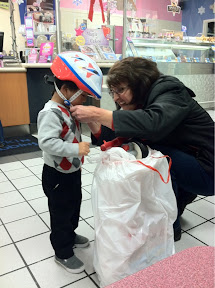 We had a pretty excited little guy...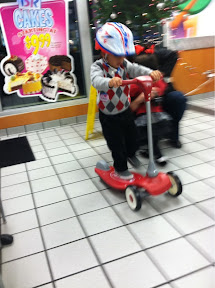 But not too excited to stop and share his skooter with sister :)
His MeMe and PaPa took him to Chucke Cheese for fun today too! Hopefully they got pics. Tomorrow is another day full of celebrating!