As bittersweet as each passing year is, it is so fun for Harrison to be more aware of all that is going on regarding his birthday!!! He was so into it today...He was Presh!!
Last night, I decorated the dining room for Harrison's special breakfast! He was thrilled!!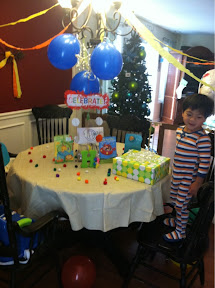 He had cinnamon rolls with sprinkles, watermelon, and blueberry!
Meme and Papa got everybody balloons!
After breakfast, everyone had a bath and then we went to church. After church was lunch at Harrison's favorite lunch spot!!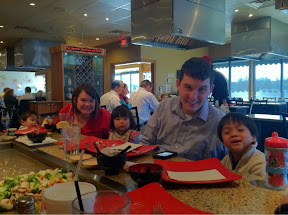 After naps, Daddy was already gone to his Christmas party. Me and the littles got to work...
Eggs...
Stirring...
A few licks.... Greer asked for more :)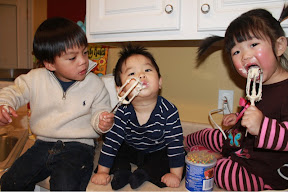 We made a small cake and a few cupcakes for Harrison to take to preschool tomorrow.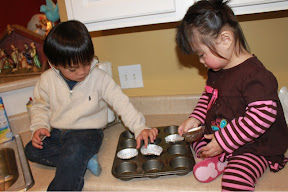 My parents stopped by and helped me sing Happy Birthday and enjoy the cake!!
We were on the go the whole time daddy was gone! Look at little miss. After baking, dinner, cake, and ice cream.... She was a mess :)
Then it was bath time and then everyone crashed hard and fast...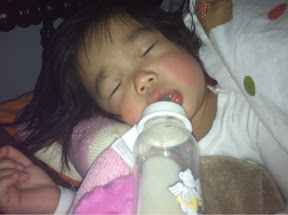 It is hard to put into words just what the little guy we celebrated today means to us! He opened our hearts up and opened them up wide. He showed us that we have the capacity to love more than we ever thought possible!! What a HUGE blessing the Lord had in store when He planned for Harrison to be our son. We will never understand the what's and why's of how it had to happen but we trust in the Lord and His providence and continue to be thankful that it DID happen!!