Sophie and I had matching hair :)
Daddy put together the exersaucer for Greer.... Sophie helped
We had our sweet Korean friends over... Or better yet, they brought dinner and that worked out to be an impromptu playdate! This was my first day flying solo. The kids had done so well, I told Brandon to go in and I'd give it a shot. I'd like to save his time for some of the more Important doctors appointments we will have for the kids (mainly Greer).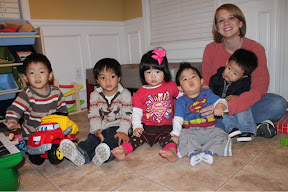 We had a cupcake party for dessert Monday night just like Omma and Appa had for Sophie a week prior.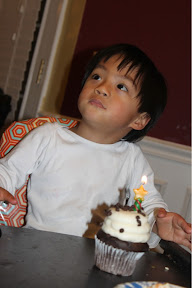 We sang to everyone and they all ate about 1/30 of their huge cupcake!
After our fun little celebration, we had bathed the kids and we put everybody in their matching turtle Jammies!!
The best one...
A little dose of reality... But a reality we are so thankful to have!
We picked these jammies because that night, we had great cause for celebration!!! Greer seems to have " come out of his shell" the first few days with him, he just kinds hung out... Not alot of smiles, laughs, movement, noises .... But since we have been home, he has had a blast with us and his brother and sister!!
Harrison loves Greer!!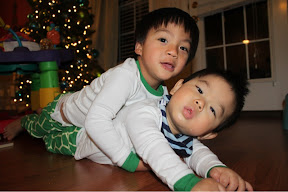 We are working intentionally on sharing and taking turns..... Might have a long way to go.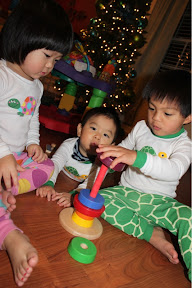 Harrison wanted to make sure the cookies and cream stayed close :) Think there is half a block of cheese in there too!!
Craziness and Chaos around here. It's exactly what we " signed up for" and we are just rolling with the punches (some of us more than others... Poor little Harrison, Sophie is a gladiator!)The answer is yes, We have our hands full... FULL of abundant blessings.