We kept the kids in their jammies,bundled up, and went to breakfast!
We let Sophie push her stroller and baby! And she did... The whole way there and back!! This little onedoesnot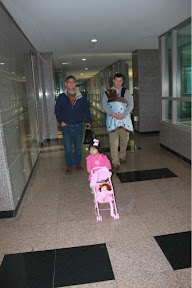 Ate breakfast!
Walked back upstairs!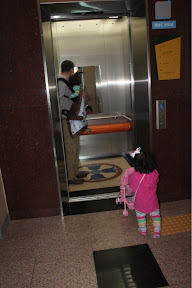 Put on our matching Thanksgiving outfits for the picture!! I bought these outfits several months back and knew it was a hopeful purchase!! Had one day to spare on being united with them in time!!
We played in the floor!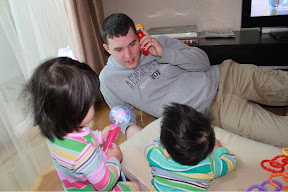 Got ready, bundled up, and headed to Seoul Tower after naps were a no go! We figured they could sleep in the carriers if the need for a nap came about!
Our pitstop on the way to the tower was Baskin Robbins! I'd been watching it all week and planning to take the kids there!
Taste tester!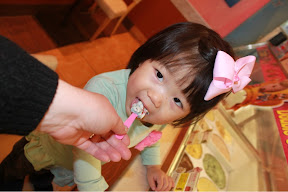 Yummy!!!
Piled in the cab to head to Seoul Tower.
Brandon was getting a little carsick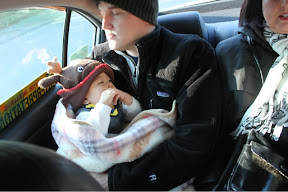 Sophie did fall asleep. This is us on the gondala...up to the tower. The other option was lots and lots and lots of steps. The beds we had been sleeping on and baby wearing were more than enough on our backs!! We happily took the ride... Even then, there were steps.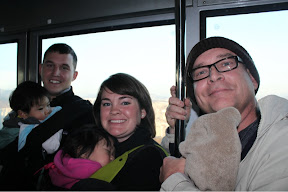 The love locks I've seen and heard so much about!!
We got our hearts and lock there!!
We put it in! We chose the first tree so we would always remember!
Then,headed back. It was getting colder and Sophie was wanting down. We had thought about dinner out but realized the kids were having bathroom issues and thought we might better buckle down and work on that before our flights the next day. We ordered from the restaurant in our hotel. They have great food! So our Thanksgiving meal consisted of fried rice, pizza, and leftover chicken :) we will all cherish this Thanksgiving meal forever and ever... It had nothing to do with the food, but so much to do with our precious little blessings newly united with our family!!
I should point out Brandon's parents!! Im sure you have noticed them by now!! We couldn't have done this trip without them!! They kept up with us ( or should I say the boys kept up with me and LeeAnn?) and helped in every way we asked and then some. The marathon flight back was certainly taxing. They hauled way more bags than they brought and sat across from our circus the entire time and handled it all with so much kindness and grace! I also had a few less than stellar moments in the airports on the way back and you know that's always uncomfortable for everyone!:) We are so blessed with our awesome family and friends!